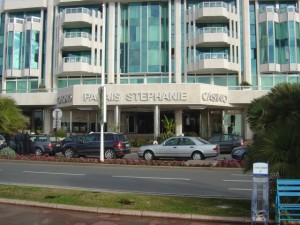 The countdown really is on, and with figures up on last year, accommodation has become an issue again. But we have a selection of hotels – from the insanely expensive to cheap and (hopefully) cheerful.
Inside Cannes itself, there is still room at the 5-star Palais Stéphanie (renovated only recently). You're on the Croisette in total luxury, so expect to pay for that. There's also a cheap new arrival, the Cannes Gallia. Great prices, but if I read the reviews properly, you'd be well advised to bring ear plugs (which if you think of it, are cheaper than staying at the Stéphanie).
Just outside town, the Avangani Resort is about a 20 minute-walk from the Palais. Walk along the seafront, it's very invigorating in the morning. There are also regular buses for just €1.
To see the selection, visit our booking engine.
For groups, you might be better served in an apartment. Drop a message below and I'll get back to you with ideas.