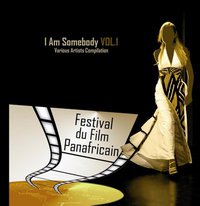 Anyone involved in films from Africa or the diaspora should check Cannes' 8th Pan-African Film festival, held every year in April. The festival features the latest films, as well as a programme of music, fashion and parties in various locations around town. It brings together an interesting selection of people from movies, and the performing arts from across the world.
Registration of films and application for accreditation for the International Pan-African Film Festival of Cannes are now open.
Festival Location: Cannes, FRANCE
Date: April 13-17, 2011
Closing date for film entries: February 20, 2011
Film Genres Sought: Fiction/ Narrative, Documentary, Animation …
Category: Long, Medium, Short film
Competition Categories for Dikalo Award : Long, Short, Jury Award …
For information contact: +33 (0) 6 10 04 69 44 +33 (0) 4 93 99 75 87
A report in French about the festival on Culture Box.

Découvrez Festival International du film Panafricain de Cannes sur Culturebox !