The annual advertising event Cannes Lions kicks off June 19, with the usual round of workshops, conferences and prizes.
If you have been trying to book a room for Cannes Lions 2011, it's no news that the tow n is pretty full. Yet Cannes or Bust has a few accommodation deals.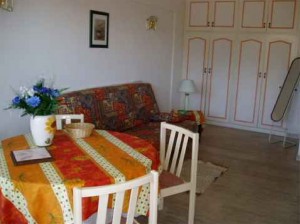 First up: the Fauvettes studio for 2 people (double bed). Stay just 15 minutes walking distance from the Palais. This hyper-practical sunny 29m² studio with a large 10m² terrace offers a small view of the sea and a magnificent view of the 19th century Vallambrosa castle.
You are within 5 min walking distance of the beach and close to the restaurants of Le Suquet area. A lot of shops and facilities are around the building. Price EUR600 + stay an extra week for just EUR400 more (is it not time that your BF/GF/significant other discovered the region?). Check it here
The Oxford hotel has a few rooms from EUR650 for 5 nights (special offer). You might need a taxi to reach the Palais though Find it here
Villa Carnot has studios in the central Boulevard Carnot from EUR 1750 for up to 4 people. Find it here
Cannes Beach has small studios in a hotel complex in Cannes La Bocca on a major bus line to Cannes centre (about 15 minutes by day – 7 at night), from €532. Check it here.
Apartment deals for the Cannes Lions!
We have another deal. With Everything Cannes, you can get a full 10% Cannes or Bust reduction on Cannes apartments. How? Easy: simply follow the link, sign up and start saving. For the duration, you'll have to count from EUR 2000. But you share the cost and are closer to the Palais.
Share a room or a taxi
If you have an apartment or large hotel room, why not share costs? I opened a small forum for Cannes visitors. Drop a note with what you have or what you are looking for. Why not share a cab, as they can cost upwards of EUR 90 from the airport.
Check the forum
.