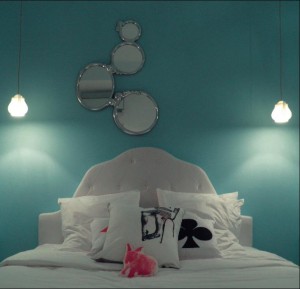 Everyone's definition of last-minute might differ, but we are getting real close to the Cannes Film festival 2014. The opening date is May 14, although a great many people book in mostly for the first long weekend of 16-19. Obviously, the good hotel deals in the centre of town were taken a long time ago. But there are still interesting hotel deals just outside of town in Juan-les-Pins and Cannes La Bocca. As a reminder, these are just 10 minutes from the centre by train (a bit longer by bus due to festival traffic).
Hotels in Juan-les-Pins
I like Juan-les-Pins a lot, as it still has a sort of village atmosphere. The hotels here are far cheaper than in Cannes itself. Wherever possible, try and find somewhere close to the railway station.  Juan can get busy at night. If you sleep lightly, ask for a room away from the street when booking in or (like me) bring earplugs. As in Cannes, parking can be difficult.
A good tip for staying Juan-les-Pins. If you feel the breakfast rates are too expensive, there are plenty of small cafés with breakfasts from about €6.
Hotels in Cannes La Bocca
Cannes La Bocca doesn't have much going for it, apart from a fresh food market. But again hotels are cheap and if you are feeling sporty, the walk into Cannes along the beach can be invigorating (count over 25 minutes). Buses with night service (on weekends) and a train station make it easy to reach. Unfortunately, pretty much all the hotels are sold out by now.
L'ancienne laiterie (former dairy) is a newish apartment service, which makes it affordable if you are sharing but don't expect hotel services. The setting is nice, and prices range from €250 per night. But check if there are extras for cleaning the apartment, etc.
Avangani Resort (top photo) offers studios and apartments suitable for families on holidays. Guests enjoy tennis and an outdoor poll (plus the Mediterranean is only about 50 metres away). Prices from €354 per night.
Do you have direct experience of these locations? Drop a note below to recommend or warn other people.