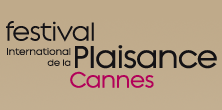 The Cannes Yachting Festival is Europe's biggest event of its kind. It offers a unique opportunity to preview the finest vessels of the sea. Yacht owners and buyers from countries around the world gather in this magical ambiance where the new vessels in the "Old" Port and the pre-owned ones in Port Pierre Canto are displayed to the delight of yacht lovers.
With the world's most important brokers gathered at the Port Pierre Canto, the show is rich in products, new models and events. These two sites in the Cannes bay form a majestic showcase for the event. Sea shuttles are available between the Old Port and Port Pierre Canto.
The next edition of this extraordinary event will take place in Cannes from 12-17 September 2017 and will celebrate its 40th anniversary. A favourite place where glamour and luxury meet! About 57,000 visitors are expected for the show, with well over 500 boats in the water.
At the time of going to press, walk-in prices are €15 per day (€13 pre-sale on their site). Professional visitors should sign up on the site. For €22, visitors can also buy a ticket that gives access to the following boating events:
Yachting Festival – Cannes September 2017
Grand Pavois – La Rochelle September/October 2017
Le Nautic – Paris December 2017
For details, visit Cannes International Boat and Yacht Show. Check hotel deals for the Cannes Yacht Show.