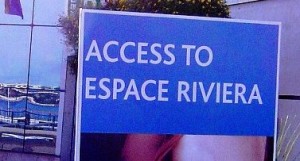 With the figures at the Rotterdam and Berlin film festivals down, as well as this year's Midem, it doesn't take a clairvoyant to tell us that the figures for the Cannes Film Festival will most likely be down as well. The contrary just would not be logical. So the question about whether to go or not to go is even more acute. The festival site and Cinando market database have nothing to say on the subject yet.
Those who are debating whether to come should consider a few things: the credit crunch is affecting the ability of companies to raise finance. But let's not forget that there are already too many films being produced globally. Will your project stand out? Does it make sound financial sense?
On the upside, when numbers are down, people often have more time to explore options together. The industry is not collapsing. It is going through a severe crisis alongside other industries. Also, it is very likely that the price you pay for accommodation will be down on average as you might be able to squeeze into that hotel that is usually fully booked.
I'll keep you informed about any news I hear, plus good deals on accommodation.