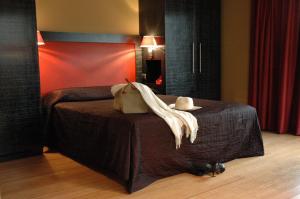 Here's a deal for exhibitors attending the Cannes Film Festival 2010. Cannes or Bust has a special deal with the Eden, located just 10 minutes by foot from the Palais. A 10-night stay for €4,100 TTC for 1 or 2 people (in a single, double or twin room) includes buffet breakfast, free access to the wellbeing area (indoor pool, jacuzzi, Turkish bath and fitness room), a gift at your arrival plus free Internet access (ADSL or WIFI) during your entire stay. Moreover, if you reserve before the 15th of March 2010, you receive an additional 5% discount.
Why is this a good deal? You get very easy access to the Palais and Croisette for the duration of the festival in a comfortable hotel. Compared to standard rates, you are getting at least €300 in reduction, plus benefits.
What do I have to do to get it? Easy, just sign up for the Cannes or Bust newsletter (below). Your code will be included in the next issue!