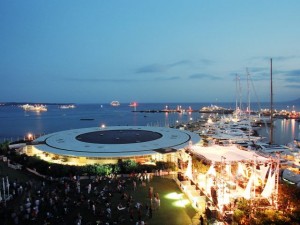 For the 9th time, the Pantiero festival will rock Cannes over four nights in August. Originally an electronic festival, Pantiero now focuses on showcasing interesting indie bands that cross genres. Typically, it's a festival that enables people to discover groups rather than follow the tried and tested.
Highlights include France's Poni Hoax, Denmark's The Raveonettes, the nutty Tune-Yards from the US and equally nutty Omar Souleyman from Syria as well as Ireland's Two Door Cinema Club. The closing night features electro-minimalist poster boy Popof.
Details on the Pantiero site.
Wed 11th/08
20H00 >> Errors
21H00 >> Local Natives
22H00 >> Poni Hoax
23H15 >> The Raveonettes
Thu 12th/08
20H00 >> The Death Set
21H00 >> tUnE-yArDs
22H05 >> Omar Souleyman
23H20 >> The Rapture
Fri 13th/08
20H00 >> The Bewitched Hands On The Top Of Our Heads
21H00 >> Quadricolor
22H05 >> Two Door Cinema Club
23H20 >> Foals
Sat 14th/08
20H00 >> Bot'Ox
21H00 >> Mondkopf
22H05 >> Zombie Nation
23H15 >> Popof