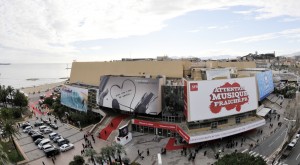 MidemNet Lab is Midem's showcase of the start-ups and applications that could well change the music  business. A panel of experts chooses the companies for their innovation and possibilities for creating business opportunities. The companies can then present themselves to the Midem participants and also win one of the main categories. At the end of the day, it is an incredible networking opportunity at the very heart of the music industry.
If you or someone you know has an innovative digital product or service,  our tip is definitely to give it  shot.
Criteria for selection:
You commit to register & attend MIDEM if selected to pitch.
You must be a newly established company (no more than 3 years ago) with a maximum of 10 full-time employees.
You must be business ready: already launched or in beta.
You must be independently owned.
You must be genuinely original and innovative.
You must be able to effectively demonstrate a positive business impact for potential partners and MIDEM attendees.
You must have an international viability.
Apply for MIDEMNET Lab. The deadline is Oct 31, which is also the deadline for delegates to benefit from the early bird deadline.