Film festival submission deadlines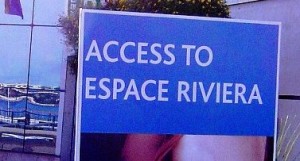 In case you have been sleep-walking, there are a whole bunch of film festival deadlines coming up over the coming weeks. The biggie is the Cannes Film Festival, of course, but don't forget to try your luck at the other festival sidebars – they are hugely influential as well. If your film is not ready, it is nonetheless worth checking the festivals as they give you an idea of what is needed to submit movies to festivals.
The deadlines are for registration. It is not always necessary to have the film ready, edited and post-produced by that date. The Festival regularly accepts films on the understanding that the final edit will appear in time for the screening. This is not always possible, which changes the festival's programme.
I am also including three smaller festivals outside Cannes with deadlines coming up, as I think they are great in their own way.
Festival de Cannes submissions
Deadline: March 10, 2015
Semaine Internationale de la Critique
Deadline: March 9, 2015
Quinzaine des Réalisateurs/Directors Fortnight
Deadline: March 20
Submissions for festivals out the Official Cannes Festival
International Festival of pan-African Film (Cannes) April 29-May 3 2015
Becoming one of the world's leading festivals for the broad African diaspora.
Deadline: March 19
Film Fest Gent (Belgium) 13-24 October 2015
The most important festival in Belgium, with an influential sidebar for movie soundtracks.
Deadlines: short and feature films: 1 August 2015. Belgian short films: 4 September 2015.
Brussels Film Festival (Brussels) 5-12 June 2015 (edit: this festival no longer runs)
An influential local festival that focuses on European cinema. The festival welcomes European feature-length and Belgian short films (both non-documentary).
Deadline: April 30 2015.
If you know other indie movie festivals with deadlines coming up soon, drop a note below.