Attend MIDEM 2019 from just €295 – seriously
For over 50 years, MIDEM has been the place where successive generations of music business people have come to meet, build contacts and networks and – of course – buy, sell and negotiate music. Over the past 10 years, it has changed significantly to mirror the changes in the biz itself. So there is far more focus on artist development and small- to mid-sized labels.
Last year, some 4,800 people attended from 80 countries and listened to 330 leading speakers and attend 28 concerts. So there are no lack of things to see and do at MIDEM.
On a personal note, 3 things really stand out:
the stunning number of countries that attend – this is a truly global event
the quality of the speakers at the conferences, that focus on real-life business scenarios
the range of different companies, from artists to lawyers, publishers and equipment manufacturers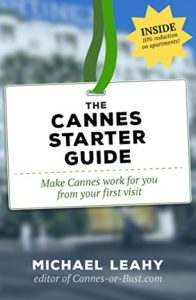 The serious business of MIDEM prices
The dates for 2019 are June 4-7, 2019. As Cannes is far away from most participants, price is obviously an issue. The good news is that there is not one price, since MIDEM offers a very flexible range of entrance fees.
The top-end rate is the First Access rate of €1,225, which offers a whole bunch of useful benefits (and others that are nice but not essential). The Business Rate is similar and priced at €975. The Standard Access is priced at €900.
Pricey? It depends on what you are coming for and what you want to achieve. But wait – there are plenty of other options. Artists, Start-Ups (an important part of the MIDEM mix), young labels and students can attend MIDEM from €295. Lastly, many national rights' organisations offer reduced rates to their members. Check locally to see what is planned this year.
Until January 2, 2019, all the top-end rates are reduced to €975, €725 and €575 respectively. But you must act soon. Sign up on their site. You'll find moer MIDEM news here.
[amazon_link asins='1787601382,0241001633,0753548208,1631491504′ template='ProductCarousel' store='africanrap-21′ marketplace='FR' link_id='11298d6b-02b6-11e9-b687-f99d157f547a']