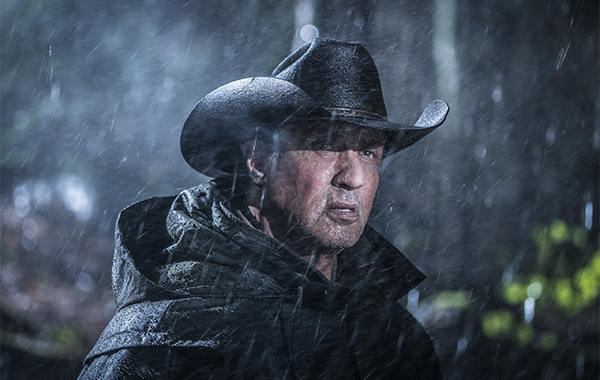 With people already packing to fly to Cannes 2019, probably the last major announcement is that the legendary actor/director Sylvester Stallone will attend the event with two tricks up his sleeve. He will announce plans for the upcoming "Rambo: Last Blood" and will attend a 4K screening of "Rambo: First Blood".
In autumn 2019, Sylvester Stallone will again appear in the role of John Rambo, the iconic action character. During his presence in Cannes, Stallone will host a special session in the Palais des Festivals on Friday, May 24th at 10.30 pm where he will present on stage – and exclusively – images of "Rambo V". After a montage tracing his immense career, the restored 4K
DCP version of "Rambo: First Blood" (Ted Kotcheff – 1982) will be projected on the screen of the Grand Théâtre Lumière.
"First Blood" has been restored in 4K 16bit in Technicolor Hollywood. The full restoration was then carried out frame-by-frame by Éclair in Paris. Grading was done for theatrical by HDR Dolby.
Cannes and Hollywood
Although Stallone is best-known for his action roles, he has proven to be a fine actor in several of them (notably "Fist") and is also a credible director and writer. He is rumored to be producing a remake of the South Korean action movie "The Gangster, The Cop, The Devil" through his Bilboa Productions company.
The choice of giving a Rambo movie such prominence at Cannes might be surprising, but the festival has also striven to maintain a connection with mainstream cinema – usually referred to as Hollywood – in its non-competition screenings. This is particularly true since Pierre Lescure took over.
But do you think Cannes is the right place to showcase a Rambo? If not, why not?