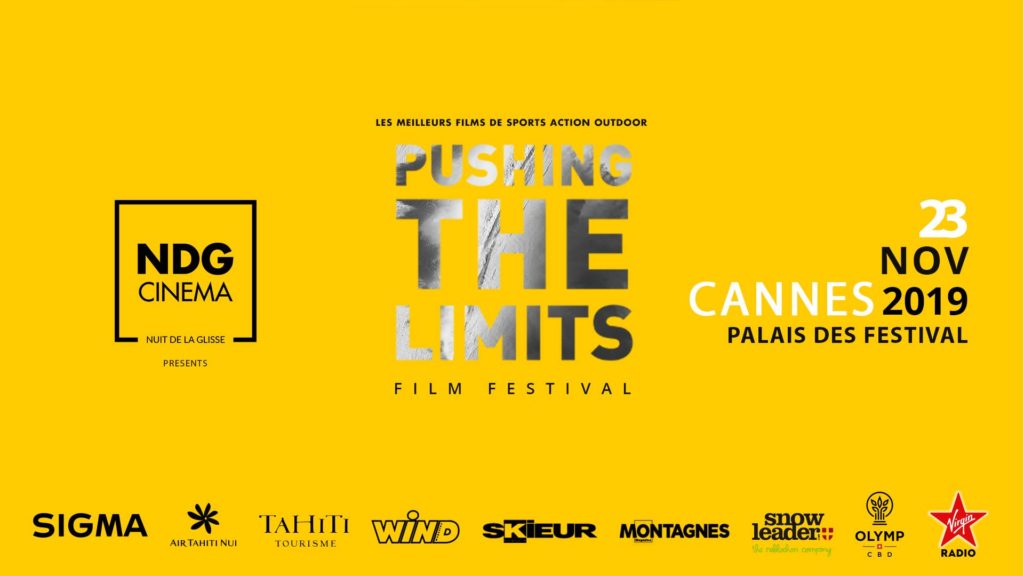 After the Cannes Film festival, the Pan-African Film Festival, Cannes is now also home to another exceptional cinema event: the Nuit de la Glisse/Pushing the Limits Film Festival on November 23, 2019.
The Nuit de la Glisse is an annual celebration of extreme sports such as skiing, either on water or on snow. It is celebrating its 40th anniversary this year and decided to return to where it all started: Cannes.
40 YEARS of images of madness,
40 YEARS of adrenaline,
40 years of history and human adventures,
40 YEARS of a credible testimony about our environment.
PUSHING THE LIMITS FILM FESTIVAL
The festival of outdoor action sports movies has its public award, with the grand jury being the audience! And its incentive prize for the best film offered by Sigma Cine Lens.
IN THE PROGRAM
The event will feature a new retrospective film covering 40 years of images from the Nuit de la Glisse. A look at the birth and evolution of disciplines, the image and our relationship with the planet. Expect breathtaking images with some behind the scenes of shooting with the best athletes in the world in sports gliding.
It will also feature a selection of short films never yet shown in Europe from partner productions selected by NDG Cinema. The evening at the Palais des Festivals will be MCed on stage by a presenter and a famous sportsmen hero of Nuit de la Glisse.