L'adieu d'Alain Resnais, prodige du cinéma français by euronews-fr
Veteran French filmmaker Alain Resnais, a New Wave icon turned grand old man of French cinema, died in Paris on March 1, 2014 aged 91. A testimony to his commitment and creativity, his latest film "Life of Riley", based on an Alan Ayckbourn play, won a prize for innovation in Berlin only last month. Cannes festival head Thierry Fremaux echoed the sentiment of many people when he said Resnais was "a giant of the film world".
Alain Resnais, pioneer of the "nouvelle vague"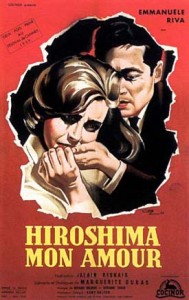 Resnais' first appearance at the Cannes Film Festival was for "Hiroshima Mon Amour", screened out of competition in 1959 and a flagship for the "Nouvelle vague" (New Wave) movement. It was followed by a series of striking – and intriguing – films, notably "L'année dernière à Marienbad" (1961). Asked about its meaning, Resnais refused to give his account, feeling that it is up to the audience to make what they can of it. "What's interesting is that one person's opinion will not be that of their neighbour."
At the time of his death, Resnais was working on the script for a new film, according to his producer.
Born on June 3, 1922 in the city of Vannes, Resnais made a short film on the storybook villain "Fantomas" at age 13. After attending film school, he began making short documentaries in 1946. His best-known early work was the 30-minute "Nuit et Brouillard" (Night and Fog, 1955), a stark documentary on Auschwitz scripted by a former deportee.
Carried by the success of the New Wave style, he stood slightly apart from Jean-Luc Godard, Jacques Rivette and Francois Truffaut. His early features such as "Hiroshima mon Amour" and "L'Annee Derniere a Marienbad" drew on the work of modernist French authors Marguerite Duras and Alain Robbe-Grillet. He also joined in the militancy of the 1960s, contributing to the collective films "Loin du Vietnam" and "L'An 01".
From the 70s onwards, Resnais' films became more accessible. His simili-musical "On Connait la Chanson" (The Same Old Song, 1998) was even a box office hit with 2.7 million entries in France alone, and offered a lighter example of his inventive and sometimes playful talent.
English playwrights
Resnais worked with many English playwrights such as David Mercer, Dennis Potter and, to considerable success, Alan Ayckbourn for the 1993 diptych "Smoking" and "No Smoking". Yet he remained one of the most experimental French filmmakers, playing with chronology and perspectives, and dipping in and out of parallel worlds – his trademark since the sixties.
The Cannes festival awarded him a lifetime achievement prize in 2009 for his almost 50 works, including some 20 features. In 2012 "You Ain't Seen Nothing Yet" followed a group of actors who meet at the house of a playwright after he dies. Resnais, however, said it was not intended as an obituary. "If I had thought it would be perceived as a testament, I would never have had the courage to make it," he said at the time.
See: Alain Resnais on Amazon UK