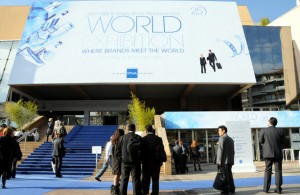 Once a year, the world's duty free and travel retail industry meets in Cannes for five days of ideas-sharing, business development and networking. The reason is TFWA World Exhibition & Conference, the global event for anyone marketing to international travellers.
Founded in 1984, Tax FreeWorld Association is a non-profit organisation, which works to the principle'by the trade for the trade'. With a membership of over 480 brand companies, representing thousands of premium products sold in the global Duty Free and Travel Retail market, it provides valuable business support to its members and the industry as a whole.
The global Duty Free and Travel Retail market is one of the most dynamic, sophisticated and challenging markets in international commercial business; TFWA is instrumental in forging close relationships between suppliers and operators, offering opportunities and tools for brand and market growth.
TFWA's core activities include high-quality exhibitions, acclaimed conferences and workshops and in-depth research studies.
The 2018 dates are 30 September – 5 October 2018.