Unless you're independently wealthy and planning a trip to visit the famous Cannes Film Festival, you'll probably need a tight budget to make your stay in Cannes worthwhile. After all, this is one of the most expensive cities in France, with the average apartment rental price around €3,000 per month.
If you're on a budget, save money before you even get to town with these tips.
Book accommodations in Cannes well in advance, as prices tend to be much higher and options more limited during the summer, the Festival and during the trade fairs such as Mipcom.
For the same reason, plan ahead and make reservations for popular restaurants and attractions to avoid long lines and wait times.
Consider visiting beaches that are less crowded or visiting in the early morning or late afternoon to avoid crowds and heat. TIP: the beaches along the Boulevard du Midi are free.
Consider visiting other towns or attractions in the region that may be less crowded. You can reach many of them by train.
Overall, with a bit of planning and flexibility, it is still possible to enjoy a visit to Cannes during peak tourist season. Cannes is home to several attractions that are worth seeing. Luckily for you guys, we've done plenty of research on how to visit this place without breaking the bank account! Here are some budget-friendly places to visit in Cannes, France so you won't go bust when visiting this gem of the French Riviera!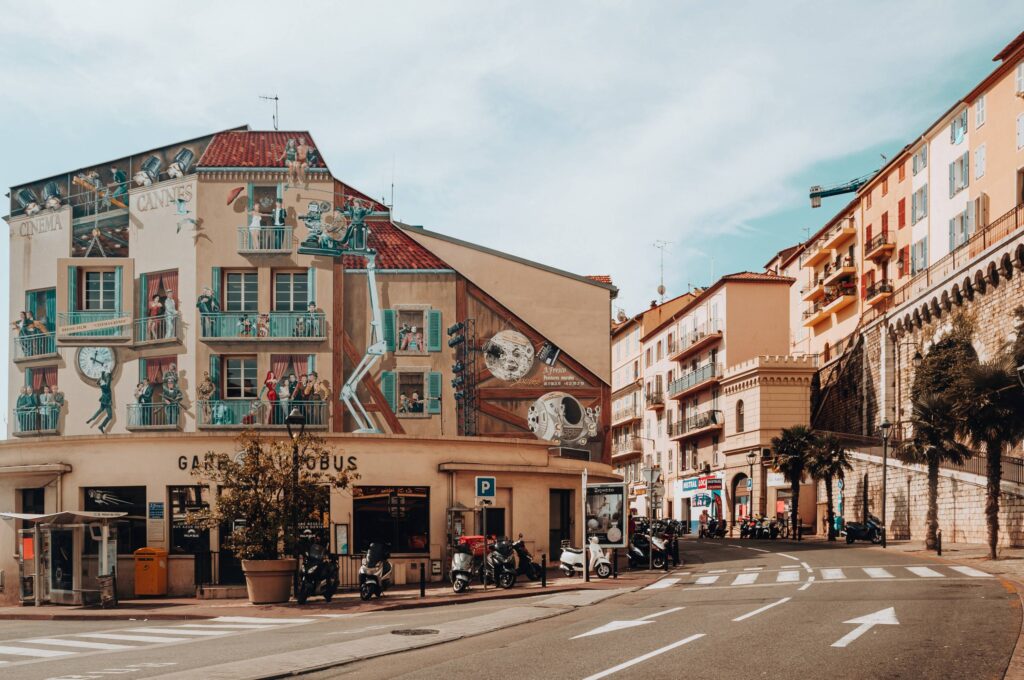 Movie murals
Cannes is a great place in which to wander about. But keep an eye out for the walls. There are a number of impressive murals dotted about town, mostly related to movies. They start at the Gare Routière/Bus Station at Place Cornut-Gentille (near the town hall) and continue for a walk of 40 minutes or an hour. See if you can recognize Belmondo, Depardieu, Truffaut, Jean-Pierre Léaud, James Dean, Marilyn Monroe, Charlie Chaplin, Harold Lloyd, Bourvil or Jean Gabin. You can find a map of the murals here.
The Harbour
The Harbour or Vieux Port is a must-see on any visit to Cannes. There's no doubt about it. It's extremely easy to get to as well. All you have to do is walk about 10-15 minutes from the main train station. It's also free to enter so that's an added bonus. On the Harbour, you'll find plenty of yachts and other fancy boats that you can admire, as well as lots of restaurants where you can grab a bite to eat or some drinks if you want. There is also a cruise boat that leaves from here daily. If you get lucky and happen to be there during the Cannes Film Festival, you'll also witness the large cruise ships that come in to host all the celebrities. During the season, events such as fairs are also held close to the port.
Le Suquet Hill (place to see views of Cannes)
Le Suquet Hill is another must-see while in Cannes. Essentially, it's a hill that overlooks the entire city. It's a great place to visit if you want to get some great views of the city and see some of the famous landmarks. It's only a 5-minute walk away from the centre of Cannes, so it's super easy to get to as well. Once at the top of the hill, you can admire the beautiful views of the city below. There are also lots of restaurants where you can grab a bite to eat or enjoy a nice drink with friends. Additionally, there are a couple of markets that are held here on certain days of the week. They're very cheap and a great place to pick up souvenirs for the folks back home.
Croix des Gardes Park
This park is where the Cannois go when they want some fresh air. The former lookout point, is now a pleasant park of some 80 hectares with numerous walks in the shade. It's renowned for its spectacular show of mimonas. The shade of the pine trees are particularly pleasant in summer. For the very best views (as far as St Topez if you're lucky), follow the Chemin des Belvedères). The main entrances are on Avenue de la Croix-des-Gardes or the boulevard of the same name. Definitely one of the most relaxing places to visit in Cannes.
Villa Domergue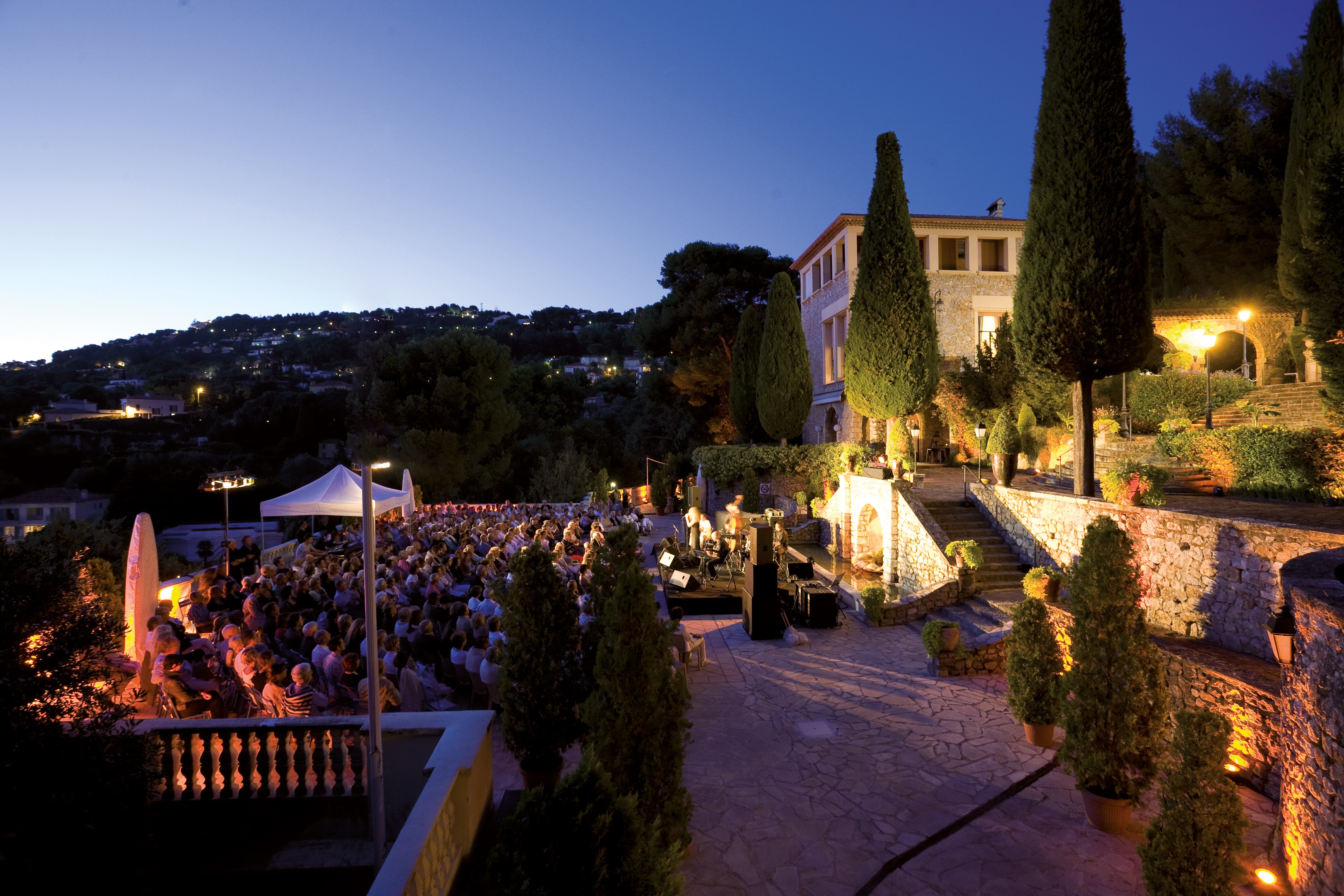 3 km from downtown Cannes, the Villa Domergue, was created by artist Jean-Gabriel Domergue inspired Venetian palaces and gardens. It is a true work of art, surrounded by a magnificent garden. Numerous ceramic and bronze basins, collected by the couple during trips around the Mediterranean, adorn the magnificent flower beds, which make this place an exceptional and magical universe. It is used in the summer for a series of events such as Jazz à Domergue. 7 Impasse Fiesole, 06400 Cannes (bus n° 7 or 6b). Check for opening hours.
Notre-Dame Church
One of the places to visit in Cannes that is not often thought about is Notre-Dame de Bon Voyage (Our Lady of Safe Journeys) close to the Croisette. Besides being a church, it's also one of the most famous landmarks in town, so it's worth visiting. It's also easy to get to, as it's located on Rue Notre-Dame, almost opposite the Palais des Festivals. It's a beautiful place and well worth the visit if you're interested in architecture and history. It's a great place to cool down and gather your thoughts if things get too hot ot hectic. If you go on a Tuesday, check if there any organ recitals that take place at the cathedral. There are masses at 6pm most days; 10.30am on Sundays.
Good value lunch (everybody needs one)
When you don't know the town, it's hard to tell one restaurant from another. There is no lack of pizza restaurants and snacks in Cannes. But one place to eat that is recommended is la Vie en Rose, on 6 Boulevard du Midi (around the corner from the Hotel Radisson on the Old Port). It is a relaxed eatery billed as a tearoom. We haven't tried the tea, but they do great breakfasts and tasty, good-value lunches throughout the day. The espressos are also fantastic. It's open every day of the week from 7.30am until 6.30-7pm. The other reason for mentioning it? It faces the free beach of Cannes. So you can enjoy the French Riviera sun without paying for the privilege.
Did these tips help? Then buy me a coffee!
Your secret weapon: take the train
As we mentioned before, Cannes can be pretty expensive, so it's smart to save money where you can. One of the best ways to save some cash is by taking the train. The train station is only a 10-minute walk away from the city centre and Croisette. It's a super cheap way to travel, only costing around €6.75 for a single ticket for local trips (or reaching the airport). If you plan your trip out well, you can visit multiple cities such as Nice or Monaco in one day by taking the train. By doing so, you'll be able to save loads of money. The view of the coast is also great, so get a seat on that side of the train. This way, you can visit multiple places while staying on a tight budget.