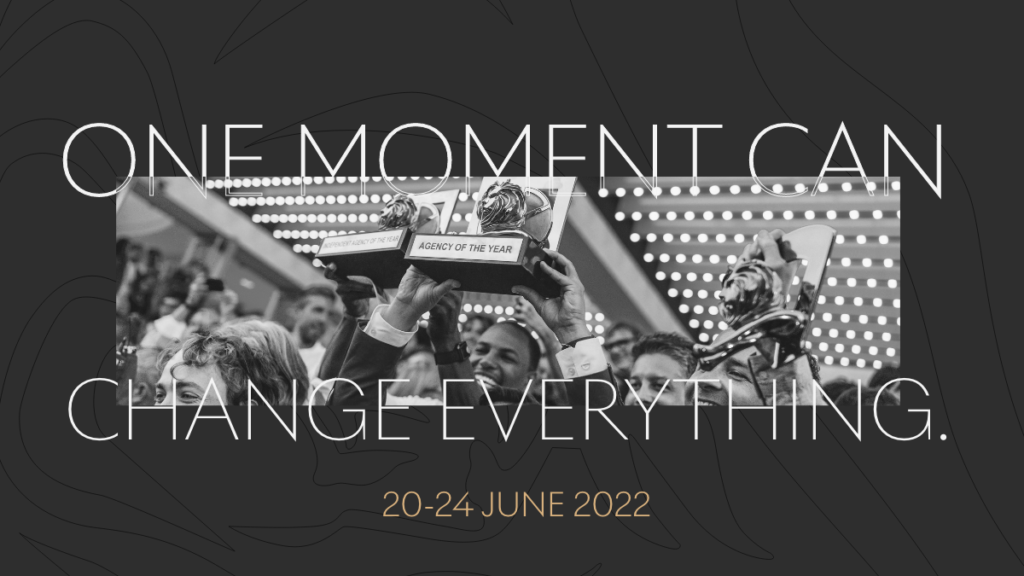 The Cannes Lions International Festival of Creativity is one of the most important trade events for the advertising, creative and related fields worldwide. The five-day festival, which hosts the coveted Lions awards, is held yearly at the Palais de Festivals in Cannes, France.
The 2021 edition was uniquely. But the 2022 event is slated for 20-24 June back in Cannes. There will be changes to the way it is run, however. All festival delegates will need to be fully vaccinated against covid-19 to attend Cannes Lions 2022 in person. Attendees may also be required to undertake additional COVID-19 testing if necessary. Further details around the requirements will be announced closer to the date.
Recognizing that some professionals might not be able to attend due to restrictions on their side, LIONS Members can get exclusive digital access – plus other benefits and invitations, throughout the year. Although some of the judging will be done remotely, the final decision and announcements will take place in Cannes.
Why attend Cannes Lions this year?
Some 16,000 delegates from around the world usually attend the festival to view shortlisted work and attend seminars, workshops and master classes. The week's activities include four award ceremonies – culminating with the Film, Titanium and Integrated Lions awards – as well as an opening and closing gala.
Given the monumental changes that the industry is undergoing, the event is also an important meeting point. Professionals get together to discuss the implication of the changes and how some companies are reaping the benefits. 2022 sees the introduction of a Creative Commerce section for new ways to approach online and offline commerce payment solutions and transaction journeys. 
For many participants, the Lions are also a way of furthering their careers either through winning an award or simply by meeting agency executives. The agencies are there to feel the pulse of innovation across the world, and also to hopefully bring back an award to boost their reputation back home.
Over 20,000 items are submitted for the awards, which now include special sections for the hyper-regulated medical sector, which had obviously not been playing on the same field as the others.
Despite all the changes of the previous years, Cannes Lions remains the advertising and creative industries' foremost annual gathering with a truly worldwide reach.
To register, visit Cannes Lions.
Tip: Follow our Cannes Lions news and tips.