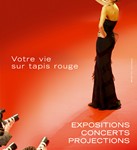 Planes, trains, wheels
Getting to Cannes, updated September 2022. If you find any dead links, feel free to leave a message. 
Nice airport. The town of Nice has the nearest airport. Count at least 40 minutes to get there from Cannes (more on a Saturday).
SNCF railways. High-speed or local, the French railway website is quite helpful and available in 6 languages. Remember Thalys and other high-speed connections arrive in Cannes station. Worth bearing in mind when flights are over-booked.
Which Budget.com. A simple question: which budget airlines fly to Nice from elsewhere in Europe?
Useful Links
For staying alive, staying alive!
Cannes. Local info and news from town hall.
Provence Beyond. Extensive information about travelling to and staying in France.
Cannes Startpagina. Dutch site with extensive links to Cannes-related sites, many in het Nederlands.
Cannes Tourist Information. A very comprehensive site with info for people that want to stay in Cannes or the region for holidays or to live. Useful also for people with holiday homes or apartments.

Gralon regional guides (in French)
Burger Davis Sotheby's International Realty– Burger Davis Sotheby's International Realty specialise in luxury rental properties throughout the French Riviera. Villas, houses and apartments to rent and for sale on the French Riviera.
Gay-friendly bars and restaurants A map featuring info about gay-friendly bars and restaurants in Cannes.
Trade fairs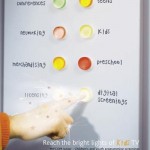 The events that keep Cannes spinning
Cannes Lions. The annual advertising trade fair.
Mapic. The leading market for the expanding industry of international retail real estate held over two days in November.
Marché du Film/Film Market. The business side of the Cannes film festival.
Midem. The grand old dame of music trade fairs is still the most important one. Held every January. Midem has closed. We left the reference as there is talk of reviving it, but there is no news of when (edit: September 2022)
MipTV featuring Milia. The annual get-together for the TV and audio-visual content industries.
MipCom. The global content event for co-producing, buying, selling, financing and distributing entertainment content across all platforms in October.
International Luxury Travel Market. The leading annual business to business event for the global luxury travel community, bringing together over 3,600 professional luxury travel buyers and suppliers in December.
Other events
International Pan-African Film Festival. A showcase for films from the African diaspora held in early April.
Festival of Pyrotechnic Art. The firework festival held in July and August.
Other resources
Finesse Concierge Services.  Property, relocation and concierge services on the French Riviera.
French Riviera Tours. Guided excursions and tours of the French Riviera.
Affidata. English-speaking estate agents in Provence-Côte d'Azur.
Riviera Property Network Property portal for buyers and sellers on the French Riviera.