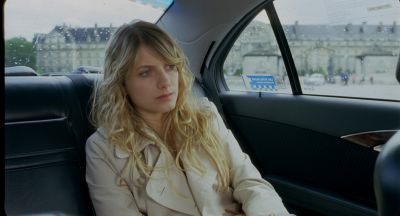 Another surprise out of the way: French actress Mélanie Laurent will MC the Cannes festival 2011. Laurent first came to notice globally for her role in "Inglorious Basterds". But she has been on the rise in French cinema and media for some time. The legend goes that she was spotted on the set of an Asterix movie by Gérard Depardieu, who asked her if she wanted to be in movies. His assistant called her some time later, offering her a role in "The Bridge", which he co-directed with Frédéric Aubertin.
In the following 10 years, she appeared in 20 films and picked up a César award as best upcoming actress in 2006 (notable appearances include "La chambre des morts" and her role as the violinist in Radu Mihaileanu's "Le Concert").
Laurent is, as the corny expression goes, no stranger to Cannes. Her short "De moins en moins" was nominated for an award at Cannes in 2008. She has a feature project as co-writer which was put on hold for her appearance in "Inglorious Basterds". Her next film, "Beginners", is in post-production.
What is less known is that she had a demi-hit as a singer in France with "En t'attendant" (waiting for you).