OFF STUDIO - Carla Bruni "J'arrive à toi" by OFF.TV
French first ladies seem to find themselves in the press a lot these days. Carla Bruni, wife of former French president Nicolas Sarkozy, is doing so for a good if surprising reason. She will be appearing at the Palais des Festivals in Cannes on February 14, 2014.
Before being first lady, Bruni had a successful career as a model and later as a singer. She had to put all that on hold while her husband was in power, but has stepped back into the spotlight as a performer again. My personal opinion is that she is a credible singer-songwriter.
Carla Bruni: sweet and tender
With the album "Little French songs", Bruni has created a sweet and tender album that confirms her talent. The accompaniment is sober, with sparse acoustic guitar and cello. It's clear that a completely different person than the "wife-of" is at work here. To complete the picture, she sings in French, English and her native Italian. Influences include Serge Gainsbourg, Léo Ferré, George Brassens, Boris Vian, Barbara and Charles Trénet (who used to live not too far away).
I'm trying to think of a former president's wife that could achieve this and I can't find one.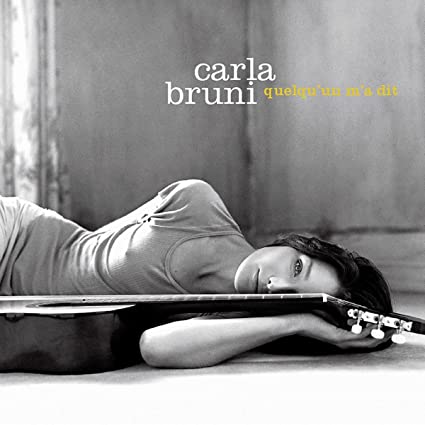 Carla Bruni discography
2003: Quelqu'un m'a dit
2007: No Promises
2008: Comme si de rien n'était
2013: Little French Songs
2017: French Touch
2020: Carla Bruni
Find this interesting? Buy me a coffee!