Special cannes movie event debates movies and writing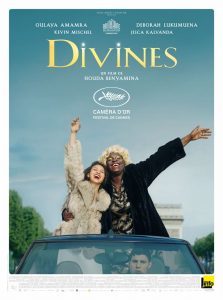 The Rencontres Cinématographiques de Cannes (Cannes Film Encounters) are a special movie and literary event that brings together bring together several disciplines – literary meetings, debates and movie encounters – centred around cinema.
In this respect, it offers an alternative to the glitz and glamour of the Cannes Film Festival. The event also focuses mostly on French cinema. Each year has a theme. In 2016, the debates centre around the question, "Is drama soluble in comedy?" The fact that Charlie Chaplin and Robert Begnini are mentioned in the press release indicates that this might be a rhetorical question. 😉
The 29th edition will be held from December 11 to 17 2016 in Cannes
In the programme:
50 feature films (retrospective or previews including Houda Benyamina's "Divines")
8 films in competition and in preview
workshops
special evenings and events
A large number of these sessions are presented by teams of films or film critics. Guests include Robert Hossein, Patrick Mille, Jean-Marie Laclavetine, Olivia Côte, Olivier Boiscommun, Vianney Lebasque, Michel Boujenah, Flavia Coste, Benoît Delépine, Houda Benyamina, Grand Corps Malade and Fejria Deliba. A special screenwriting award, the Prix François Chalais, will also be awarded.
For the full programme, visit Cannes-Cinéma.