Australian actress promises an invigorating Festival de Cannes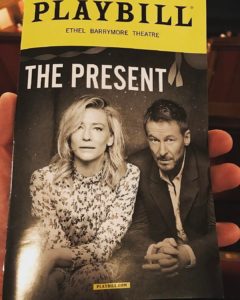 Heads have been nodding in approval since the news that Cate Blanchett announced as Cannes 2018 jury president, for the 71st edition of the event. Everyone wins with this choice. The organizers have promised a "committed president", movie fans have welcomed a most singular actress and professionals have been commenting her remarkable career and commitment to both cinema and theatre.
The 48-year-old actress is the twelfth woman to be entrusted with this function, four years after New Zealand director Jane Campion. She succeeds the Spanish filmmaker Pedro Almodóvar last year whose jury awarded the Palme d'Or to Swedish director Ruben Östlund's "The Square".
"Cannes in many guises"
"I have been to Cannes in many guises over the years; as an actress, producer, in the marketplace, the Gala-sphere and in Competition," she declared, "but never solely for the sheer pleasure of watching the cornucopia of films this great festival harbours. I am humbled by the privilege and responsibility of presiding over this year's jury," she continued. "This festival plays a pivotal role in bringing the world together to celebrate story; that strange and vital endeavour that all peoples share, understand and crave."
Blanchett has proven a popular choice for both independent movies and major production over the years, including The Lord of the Rings trilogy by Peter Jackson, Benjamin Button by David Fincher, Babel by Alejandro González Iñárritu, The Life Aquatic by Wes Anderson, The Good German by Steven Soderbergh, Coffee and Cigarettes by Jim Jarmusch. She has also worked with Steven Spielberg, Terrence Malick, Sally Potter, Ridley Scott, Woody Allen and Todd Haynes.
Some have noted that the choice could be seen as the festival sending out a post-Weinstein message, as Blanchett has been outspoken on the subject. Perhaps, but that would be forgetting that by any criteria one can use, Blanchett is over-qualified to fill this new role given the depth and range of her talent, popularity and experience.
The Cannes Film festival will be held this year between May 8 and 19, 2018.