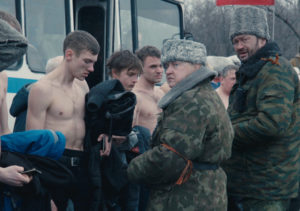 The five members of the Un Certain Regard jury 2018 in Cannes are an interesting panel, and one that is clearly oriented towards world cinema. In addition to Puerto Rico's Benecio Del Toro, the other significant member is probably Annemarie Jacir, whose first feature "Salt of the Sea" typified a form of film-making that is direct and committed.
Six of the movies are also vying for the Caméra d'or, which goes out to significant first films.
The jury of 3 women and 2 men (itself a remarkable balance in this day and age) will reveal the prizewinners on Friday 18 May, during the Closing Ceremony. The new film by Ukrainian filmmaker Sergei Loznitsa, Donbass, will be the Opening film, and will be screened on Wednesday 9 May in the Debussy Theatre. He had previously attended Cannes with Maidan.
PRESIDENT
BENICIO DEL TORO
American Puerto Rican Actor
ANNEMARIE JACIR
Palestinian director & writer
KANTEMIR BALAGOV
Russian director
VIRGINIE LEDOYEN
French actress
JULIE HUNTSINGER
American Executive director of the Telluride Film Festival