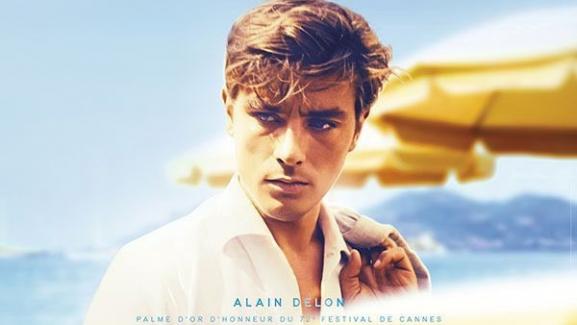 French icon was to feature on the festival poster
French actor Alain Delon is causing ripples again. When the festival announced that the icon was to be given an honorary Palme d'Or, some eyebrows were raised. Delon is well known for his entrenched political positions. It didn't take long for a petition to be set up, citing his comments about gay people, misogyny and far-right views. To date, it has garnered over 17,000 signatures.
Personally, I cannot see the petition changing the festival's mind. As one official told the press, "We are not attributing him a Nobel Peace Prize". At best, it will be a protest vote. The award does come at an unfortunate time, as the #metoo movement is still fresh in people's minds, and in particular the reputation of Cannes as a hunting ground for exploitative male movie professionals is under investigation.
RIP: Agnes Varda
People that dislike Alain Delon can take some relief in the fact that initially the intention was to use his face as the official 2019 poster. The death of Agnès Varda prompted the organisers to use her instead. The publicity shot for Delon is a still from his breakthrough role in "Plein soleil" by René Clément (1960).
Other celebrities that have received honorary awards at Cannes include
Jeanne Moreau, Woody Allen, Bernardo Bertolucci, Jane Fonda, Clint Eastwood, Jean-Paul Belmondo, Manoel de Oliveira, Agnès Varda and Jean-Pierre Léaud. In an interview given to the local paper Nice Matin, festival director Thierry Frémeaux mentioned that he considered Brigitte Bardot as "Palme-compatible". "But she'd refuse, of course," he added. "As she is no longer involved in cinema. And incidentally, so did Alain Delon at first."