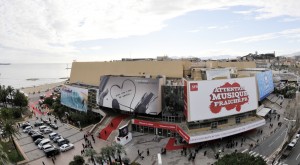 Brian Message, who co-manages Radiohead, will deliver a keynote speech at the 2009 MIDEM in Cannes, Jan. 18 to 21, 2009. Message, who also represents singer songwriter Kate Nash and dance act Faithless, is a steering committee member of the recently formed Featured Artist Coalition. He will be addressing the second international manager summit about new business models, following Radiohead's experimental online release of "In Rainbows," where fans could set their own price.
MidemNet has also announced a major keynote, as Tero Ojanpera (photo), executive VP and head of the Nokia Entertainment and Communities business, will talk about the launch of the all-you-can-eat digital service Comes With Music. MidemNet takes place on Jan. 17-18 in Cannes as part of MIDEM.
For more about Midem's conference schedule, visit Midem.
Radiohead are an English rock band from Abingdon, Oxfordshire, formed in 1985. The band consists of Thom Yorke (vocals, guitar, piano, keyboards), Ed O'Brien (guitar, backing vocals), Phil Selway (drums, percussion, backing vocals), and brothers Jonny Greenwood (lead guitar, keyboards, other instruments) and Colin Greenwood (bass). They have worked with producer Nigel Godrich and cover artist Stanley Donwood since 1994.
They have grown to become one of the defining British acts in the Internet age.