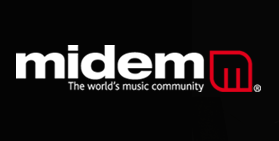 According to the event's president Dominique Leguern, attendance of Midem was down 1,000 people to 8,000 this year. "As Chuck D said, it's not a music industry crisis, it's a CD crisis," she said. "At Midem, we have lost physical distributors and manufacturers and small labels that have not been able to survive the economic crisis that hit on top of falling CD sales."
Attendance was also surely affected by the current financial crisis. On the show floor, however, the mood was more positive, with participants reporting longer and more productive meetings. "Who wants to talk to people that are scared?" as one participant commented on those that were absent.
The continued drop in CD sales has not yet been compensated by other forms of revenue, although Nokia was aggressively promoting the idea of Comes With Music and synch licensing was on everyone's agenda. The other big recurring theme was the idea of strengthening the ties between the artist and audiences.
The presence of Russia was also important, although its artists failed to make a significant impression. Live acts that scored points included Northern Ireland's Duke Special and Canada's Ndidi Onukwulu and the UK's Jamie Cullum.