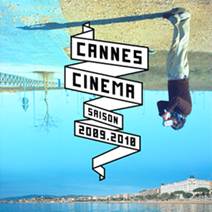 Being shown "at Cannes" is one of the most prestigious events in a film-makers' life. But some film-makers actually live there, and Cannes Cinephile is giving them a well-deserved spotlight. On Wednesday 24, the Espace Miramar will host an evening of short films produced by Cannes resident film-makers or shot in the town, as well as a showing of "Big Nothing" by local hero Jean-Baptiste Andréa who will be present for a Q&A.
The Cannes Cinéphile programme continues on April 1 with a homage to Henry Fonda and wraps up the season with a special Bollywood evening on April 22, with a showing of "Jodhaa Akbar".
Incidentally, two locals – Jean-Marc Olivier and Christophe Roussel – are also developing a film about painter and visionary Victor Tuby. They are looking for help. If interested, drop by their Facebook page.