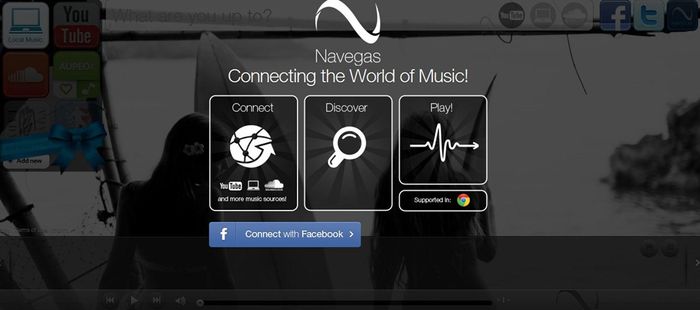 It's no secret: the music biz has changed irrevocably, and now connects to audiences in ways that were completely unthinkable only a few years ago.
Each year, Midem showcases the best new upcoming music apps and services under the Midemlab sidebar. This year's finalists –  chosen by UK digital consulting company Music Ally and French specialist open innovation consultancy bluenove – will pitch their projects to a jury of leading international digital experts including potential business partners and leading investment firms. The sessions have proven very popular with the Midem audience, who are given sneak peaks into new ways of combining music with business.
Previous editions have provided a launch pad for some of today's major technological innovations, such as SoundCloud, The Echo Nest, Songkick and Root Music.
Music Discovery, Recommendation & Creation
ChartsNow.mobi (UK) – mass market mobile music service
MPme by Apsmart (UK) – curated internet radio
musicplayr (Germany) – music discovery & blogging
Navegas (Germany) – connecting the world of music tool
Rexly (USA) – social discovery & recommendation
Songs2See by Fraunhofer (Germany) – music game development
SoshiGames (UK) – game-based social music discovery
Twusic by LemonLab (Belgium) – Twitter music application
Watzatsong (France) – crowdsourced music search engine
WhoSampled (UK) – music discovery
Marketing & Social engagement
BandApp (UK) – free instant artist app creation
Beloola by V-Cult (France) – social music service
CrowdSurfing by LiveOne Group (USA) – live content social viewing app
Flowd (Finland) – music marketing and social music service
iPluggers (Netherlands) – worldwide digital radio promotion
Oocto by GeniusMonk (France) – crowdfunding & crowdsourcing music platform
Pipe (Germany) – file transfer for social networks
RockStar Motel (USA) – fan-centric music social network
Tastebuds.fm (UK) – social events discovery
Webdoc (Switzerland) – fan engagement
Direct to consumer sales and Content Monetisation
Getonic (Israel) – direct to consumer social ecommerce
Menyou (Sweden) – online sales and distribution tool
Musicsoft Arts (USA) – interactive music discovery, playback and sales
My Bee (France) – access control and dematerialized payment
Ondango (Germany) – Facebook commerce solution
SonicAngel (Belgium) – next generation crowdfunding label
TuneRights (Sweden) – stock market for music
Tunipop (USA) – connecting merchandise with digital music
Weezevent (France) – cloud ticketing service
WildChords by Ovelin (Finland) – guitar learning game
Not all these companies are start-ups. Germany's Fraunhofer was involved in developing the MP3 format and the Potato system for encouraging the re-sale of music by fans. TuneRights has been working on its musical stock market – an idea that is ripe – for several years. So the combination of young talent and experienced developers should make for some exciting ideas.
It would also be interesting to see how these apps could be used in other "content" industries such as movies or TV.