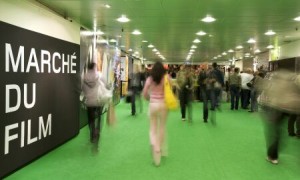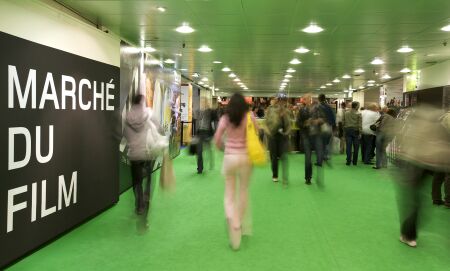 It's the big question every year: should I pay for market access to the Cannes Film Festival? This becomes particularly acute if you were refused a free pass (or missed the application dates, although if so you only have yourself to blame frankly – they were open long enough).
So what to do if you want to do business at the Cannes Film Festival this year? Apart from turning up at Cannes and hoping to meet random people in the street or at bars, the only realistic option to is to get yourself access to the Marché du Film/Film Market.
What can I do at the Film Market?
The Film Market is where you want to be if you are or want to be in the movie business. I wrote a long piece about it here. But the executive summary is that it is  practically an all-access card to everything business-related. The only thing I have not been able to do with it is walk into red-carpet screenings unannounced. For that you need a separate invitation.
There are also a few separate events such as the Producers' Network that are not included. The Market access notably lets you book screenings (for which you pay extra, needless to say).
Can I still save money on the Market badge?
The cost of a Film Market badge in 2017 was EUR282.50 (excl. VAT) until May 2. This rose to EUR332.50 from May 16, 2017 (the 2018 rates will be posted from February 2018. Follow our newsletter or Twitter account to be kept informed). So people sometimes wonder: how do I get around this? If you really want to still play games at this stage there are a few things you can do:
Pay about €80 to join the Cinando database to try and set up appointments beforehand, so you know you won't be wasting your time in Cannes
Then pay for a 3–day pass on the spot. I remember paying about €50 about five years ago. But you should note that this pass is not granted to everyone. You will have to prove that you are part of the industry by being listed in databases and have a credible website etc. So there is a chance you will be refused.
If you want to screen a movie and  don't yet have a badge, you can always get someone that you know to book it for you until you sort out your access.
To be frank, why go through the hassle? Access to MIPTV is over €1,000. The cost of about €280 is cheap by comparison. And why would you book a screening if you can't access the database to start inviting people?
For next year, join the Cannes or Bust newsletter so you don't miss any deadlines.
Think this is a handy tip? There are more in the Cannes Starter' Guide