As the Cannes Film festival has formally cancelled this year's event, its business arm – the Cannes Film Market/Marché du Film – has announced its first full online edition June 22-26, 2020. A virtual film market in Cannes is little short of a revolution. Although the business increasingly uses online tools and databases, the challenge here will to be try and emulate the benefits and atmosphere of a trade fair remotely.
Virtual trade booths and pavilions
The online edition will include many of the elements one would expect of a trade fair:
Virtual booths for sales agents: sales companies will be able to reach out to buyers and present their new films and current projects in an online space, the digital equivalent of a booth in Cannes.

Virtual Pavilions for institutions: national institutions will present their national cinematography, film commissions and filming locations, support their producers and organize meetings in a virtual space as they usually do on their Pavilion of the International Village.
Online screenings: Participants will be able to make appointments and organize meetings via the Match-Meet networking app, which now integrates video calls. More about this later.
Online screenings: completed or post-production films and project presentations will be scheduled at pre-arranged schedules in about 15 virtual cinemas, in order to preserve the dynamics of a market and the time of viewing and negotiation. Replays will be organized for buyers in different time zones. The platform will be based on Cinando's technology with strict security measures.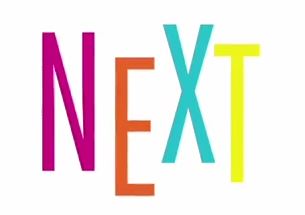 Programs – Conferences: unsurprisingly, programs and conferences will mostly be transposed into the digital space: Cannes Docs, Cannes Next, Producers Network, Goes to Cannes, Frontiers or Fantastic 7 will be adapted to offer their respective communities – creators, producers, sales agents – the same opportunities to meet and present their projects.
The Online Film Market will also offer "speed meetings" around composers, book publishers or producers. Cannes XR, a program dedicated to immersive experiences, will present its projects in an environment that allows you to watch films using a Virtual Reality headset.
Keeping it people to people
The idea of totally cloning a trade fair online is impossible, needless to say. There are vital elements that can never be transposed, such as the chance encounters that happen so often at Cannes. I've always thoroughly enjoyed the afternoon happy hours for the networking, for example.
But as there can be little doubt that trade fairs globally have to change to survive, this first virtual film market will be an experiment worth attending.