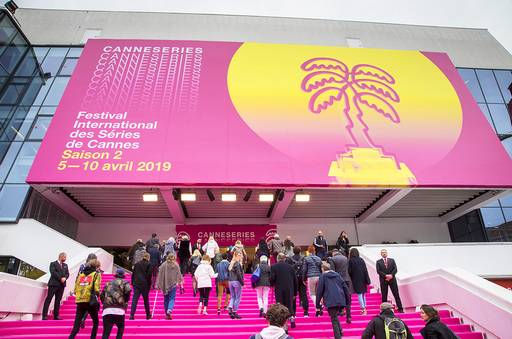 CanneSeries has just announced that its third edition (billed "season 3") will take place from Friday 9 to Wednesday 14 October 2020 in Cannes in parallel with MIPCOM (12-15 October).
Screenings of TV series and encounters at CanneSeries
The event was one of the first to both celebrate the best new TV series while also acting as a forum for the series business. New for this October edition: CanneSeries Live, a new digital platform that will be launched during the festival, in addition to its current website. CanneSeries LIVE will feature exclusive and unpublished content such as screenings of the series in virtual screening rooms, masterclasses and interviews.
The structure of the festival remains the same: 10 full-length series will compete in the Competition, 10 in Short Series Competition and with an Out of Competition award. The line-up is currently under review and will be announced later in the year. Six of the ten series that were originally scheduled for March in Competition (cancelled due to covid-19) and 9 of the 10 series of the Short Series Competition will return for this edition.
Subject to health authorities
The details of how the festival will be run will depend on decisions taken by the health authorities in October next. Appropriate measures will be taken concerning the reception and flow of people. The festival is already actively discussing this with its local partners.
All information and news about the October edition of CanneSeries season 03 will be revealed at the Paris and Cannes press conferences, which will take place on 22 and 23 September respectively.