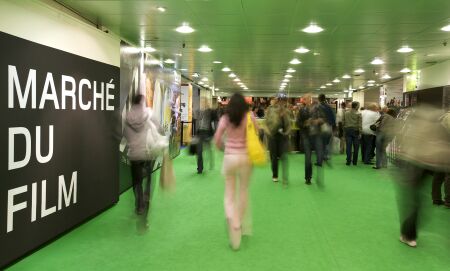 January 27 – update II As I mentioned earlier, the festival dates have been moved to July 11-22, 2021. Although the dates are usually in May, June is already full with the Midem and Cannes Lions trade fairs (music biz and advertising, respectively). Any later and the festival would be too close to the Venice and Toronto festivals (August/September).
There had been talk of extending the length of the festival, but this option has not been confirmed.
—————-
The message is clear, kind of. The dates for Cannes 2021, confirmed some time back, could be changed. The dates are May 11-22. But they could be pushed back to the summer if the pandemic situation does not improve, according to the organizers. But in any case, it will not be suspended again.
"The Cannes Film Festival will be held in 2021 as usual," a spokeswoman said on Wednesday, January 6. For now, the dates set for May are maintained. But in October the festival had already indicated that they reserved the option to re-schedule if necessary. That would mean moving the festival into the summer to fit between "late June and the end of July," the spokeswoman said. This would avoid a clash with the music trade fair Midem.
They did not say when that decision might be taken. This depends on how the health situation evolves.
Who gets to decide?
In 2020, the world's most important film competition, usually held in the spring on the French Riviera, could not be organized. It was reduced to an online event with support for selected movies throughout the season because of the pandemic. Other major festivals such as Berlin and Venice, did go ahead.
It's obvious that cancelling the Cannes Film festival 2020 was a major setback. But it was a decision that was forced on the organizers by the French authorities. They had no choice in the matter. So although the Cannes 2021 dates are confirmed, participants should be careful about planning.
Even before the decision was taken, there were very many questions about who could attend if it had gone ahead. Major studios and sponsors might not be willing to send employees into a crisis. The Asian participants would not have been allowed to leave their home countries anyway. Face-to-face meetings are a vital part of the festival, and also the Film Market/Marché du Film.
To get the latest developments about the 2021 festival and Film Market, follow Twitter or sign up for our very occasional newsletter: