Live music has been the motor of the music biz for several years. So Midemlab has decided to focus on live streaming tech for the 2021 edition of Midem (slated for June 1-4, 2021).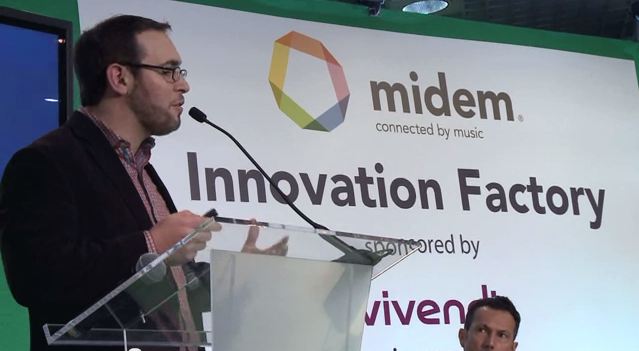 Entries are now open for the 14th edition of the musictech competition Midemlab, held in Cannes during Midem each year. Every year, it features the most promising international music-related startups. Their ground-breaking solutions offer fresh opportunities to the music landscape. Selected finalists will present to a panel of global experts during Midem's 55th anniversary event.
According to Midem Director, Alexandre Deniot, "The pandemic has put the music industry in an extremely challenging situation, especially the live sector, which hasn't been running for almost a year now. So it's even more important to run the Midemlab competition this year to seek out the freshest and most effective innovations to help every sector of our industry find solutions and offer new models to the music community, both the professionals and the fans."
The unspoken wish is that streaming and other musictech applications can help save the live music industry. Music business revenues are forecast to have dropped by some 34% in 2020. The live industry will have suffered a very large proportion of that.
Midemlab 2021 and musictech
Entries for the Midemlab competition are now open. Every startup offering an innovative solution for the music/entertainment industry can apply for free in one of the 4 categories until 14 March 2021: 
Music Creation & Education
Music Distribution & Discovery
Music Marketing & Data/Analytics
Live Music Experiences
All finalists receive coaching and support from key companies in the sector. The broader aim is to enable the companies to find partners and even funding for further expansion.
Previous winners have included Soundcloud, The Echo Nest (acquired by Spotify), Next Big Sound (acquired by Pandora), BandPage (acquired by YouTube) and Asaii (acquired by Apple). The 2020 winners Audoo raised $6.9 million soon after the competition while Super Hi-Fi closed a major deal with SONOS. Since the competition, Midemlab 2020 finalist TRASH was acquired by VSCO.
If you are active in musictech it is definitely worth checking Midemlab. If you know someone that might be interested, send them the link to this page.