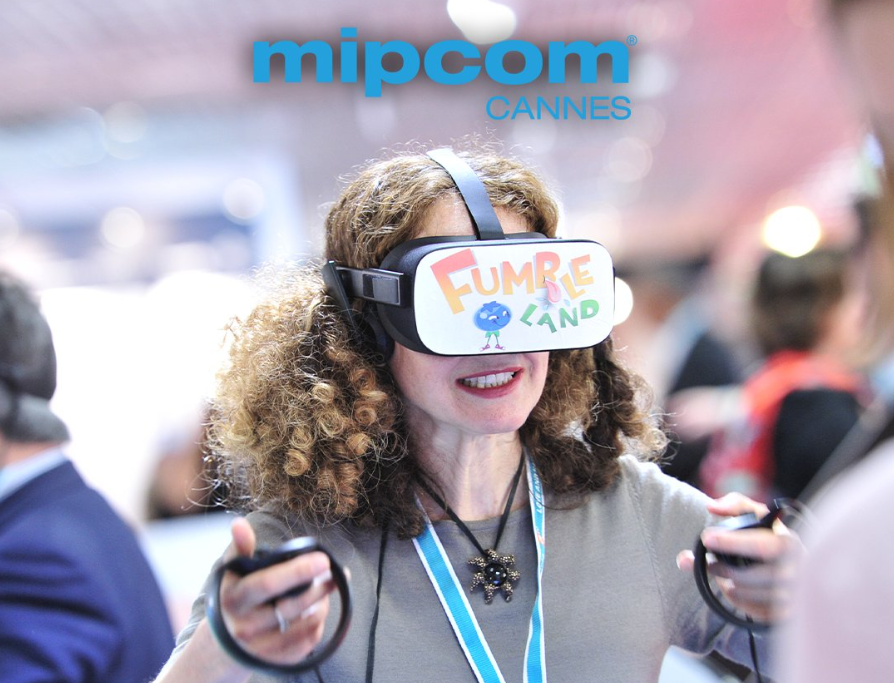 If you've booked your ticket to MIPCOM 2023, you most likely have a good idea of who you want to meet. But how do you get the odds on your side if you are going for the first time? Take five minutes to make sure you cover these points when reaching out to people. Here are 4 things to look out for:
agree on your priorities
check and double-check your data
update your social media
send e-mails one at a time
The most obvious way to connect is through the MIPCOM database. But you'll come up against a problem. What you might find in the database is that many people fill out these things very badly. Some only have their name and telephone number. Some have a tendency to click all the boxes. So you might come across companies that claim to be distributors and producers. They're also singer-songwriters, scriptwriters and whatever. I'm always tempted to ask, "Which of these activities actually pays the bills?" You might want to think about that one.
If you're like me, you'll check their website to see what their main activity is. Hopefully, it will tell you more. I'm labouring this point for a reason. Imagine that person is you, and you want to make connections before MIPCOM – but the people you want to reach are confused by the signals you are sending.
There is a way of making this much, much more efficient. The point is to be much clearer about why you're going to Cannes while you're reaching out to people. I can sum this up in four points.
Why are you going to Cannes?
This sounds basic but first sit down with whoever is going with you and agree on your priorities. You might be looking for a distributor in a certain country, co-producers, new talent, you might have a new product to sell or whatever. Sit down, list your three priorities, and agree on that. Then go and look at your database entry and make sure you mention them specifically. Make sure it is very clear and upfront from a first glance.
Now go and look at your website, as people are surely going to check it. How can you make your goals very clear on your website? If it's a larger website, create a specific page or post and list what you want to achieve and also what you have to offer.
Now use that page in all your communications for the coming month or so. You might also want to change your e-mail signature so that everyone you deal with knows you are going and why. This makes life easier for everyone.
Avoid the temptation of listing the million things you have done. People are rarely interested in a million things; they want one thing and you might have it but if you bury it in loads of extra information they might miss it.
Check and double-check your data
Check and re-check all the data in your database. At an estimate, 5-10% of database entries have errors in them, many are just typos that give the wrong URL. How many meetings would that cost you? Or how much business?
Update your social media accounts
The fourth tip is to update your LinkedIn page for the same reasons. Again, be clear about why you're going. Then do the same for Twitter, Facebook, Pinterest, Tumblr or whatever. Don't forget to check these accounts occasionally before you leave. You don't want to miss a potential lead if someone left a message.
Send e-mails one at a time
You're going to send out dozens of e-mails to reach out to people for meetings at MIPCOM 2023. A few things to bear in mind:
Don't send the same e-mail to every person. Check their profiles to find some way to personalise with things that seem to interest them. Put yourself in their shoes. At the very least, call them by their name and mention their company name at least once.
Do not sweat about who does not reply. For a successful Cannes, all you need is two or three people with the right connections. So ignore people that don't get back to you for the moment and focus on those that do and take it from there.
BUT: two weeks before the event, you might want to send a short reminder message to those that didn't respond. It is possible that closer to the event they might have some gaps left in their diary and are willing to squeeze in one more.
I hope these tips bring you more people and more targeted people so you can get to the point more quickly. You'll find more in the Cannes Starter Guide and on the YouTube channel. All questions are welcome. If you haven't done so, check the latest MIPCOM news on their site.
If you found this useful, how about buying me a coffee?