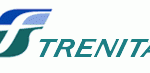 We often get requests about getting to Cannes from the Italian city of Milan, and the answer we often give is the train. Trenitalia runs two daily trains that take about  five hours and 20 minutes to cover the 350 kilometers.
Trenitalia "Smart Prices" start at about €15, although you can reasonably expect to pay more (I've only ever managed to get a quote of €50). Yu do need a reservation.
Some of the trains are run by Thello. Try them to see if the are special rates going, although they seem to have the same prices.
The other option is by plane, of course. Air France flies direct, and several others fly with one stopover. The cheapest price I could find with a quick search was €178 return with Swiss (a 3-hour journey) or €311 direct return with Air France (1-hour journey).
If you have any better ideas for this trip, why not drop a message below?
[ad#adbrite-1]