The winners of the 2010 Seatrade Insider Cruise Awards will be announced at the historic City of Nice Opera House, as part of the Seatrade Med Cruise Convention.
These highly respected industry accolades, including the renowned Cruise Personality of the Year Award, will be presented in true French Riviera style – in the opulent surrounds of the Opéra de Nice, designed and constructed in 1882 by François Aune, a student of Gustave Eiffel.
Short-listed nominees are:
Port of the Year – ABP Port of Southampton, Le Havre, Port Everglades' Cruise Terminal 18
Destination of the Year – Madeira, Stavanger, Var Provence Cruise Club (VPCC)
Onboard Supplier of the Year – Image, Mivan Ltd, MTN Satellite Communications
Environmental Initiative Award – Agilysys Hospitality Solutions Group, Eniram Ltd, French Riviera Cruise Club
Marketing Initiative Award – Iceland Travel's Christmas Hot & Spicy video, Mifsud Brothers Ltd-Gozo promotion, NCL Norwegian Epic's Studios
Innovative Shorex Award – Intercruises' Mamas & Tapas Tour, Ambassatours' Gray Line Big Pink Bus Tour Company, Tura Turizm's Traditional Turkish Wedding
The Seatrade Insider Cruise Awards take place during an evening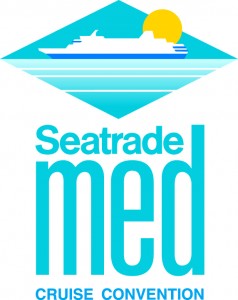 of music performed by the Nice Philharmonic Orchestra, part of Seatrade Med's delegate social programme. The evening is hosted by the City of Nice with Insider Awards' principal sponsorship from Fidelio Cruise Software GmbH and individual award sponsorship from the Mauro Terrevazzi Foundation and V. Ships (Cruise Personality of the Year) and MedCruise (Environmental Initiative Award).
Seatrade Med 2010 opens its doors on Tuesday 30 November, at the Palais des Festivals et des Congrès in Cannes, for two and a half days of high-level industry conference, a major exhibition, Cruise Agent Day by Top Cruise and an exciting social programme. This is the first time the convention will be held in France, organised in association with the French Riviera Cruise Club and supported by MedCruise.