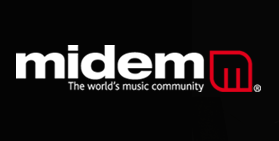 The big Cannes news this week is the announcement that Bruno Crolot will head Reed MIDEM's portfolio of music events including MIDEM, the world's leading international music tradeshow and conference, as of January 2011. Crolot will take over from Dominique Leguern, who has steered the event through the music industry's toughest period in history.
Bruno Crolot joins Reed MIDEM from Sony Music Entertainment France where he was VP Digital Sales and Business Development. He will report to Reed MIDEM Entertainment Division Director, Anne de Kerckhove.
"MIDEM, Rethink Music and Connected Creativity will significantly benefit from Bruno's knowledge of the music industry, combined with his extensive experience in the digital entertainment sector," says Anne de Kerckhove. "In the transmedia age, MIDEM will increasingly bring together the international music community with the major players operating in the technology and digital media arena. An example of this will be how the music industry will be an integral part of the Connected Creativity Forum taking place during MIPTV in 2011."
Midem has been one of Reed MIDEM's flagship events, championing a new era in trade fairs that focus increasingly on its users' needs and providing unsurpassed access to the people and information needed to move ahead in music. Unfortunately, it is also the sector that was first hit by the digital tsunami that is also now reaching the movie industry. Although attendance figures have fallen over the past five or so years, Midem has kept its position as the pre-eminent music fair and – significantly – a profitable one. The introduction of MidemNet has played a major role in its continued role in the industry.
Bruno Crolot has held a variety of roles in senior management, business development, marketing and strategy at Orange France Telecom, Noos and Universal Music France. He holds a degree in Business Management from Universite Paris 9 Dauphine.