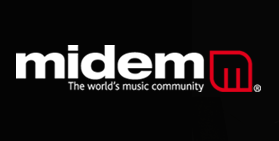 The news, in case you missed it, is that Midem has a shiny new coat of paint. Despite all the changes of previous years, successive drops in attendance pushed it to re-think its role in the industry.
Visitors to Midem in January 2012 will find a completely new layout and focus. First, the bad news: the celebrated Midem opening night party is no more! There have been some sensational ones over the years. The good news is that they are beefing up the interface between music, brands and technology.They are also beefing up the concert programme, which had been less prominent in the past few years.
MidemLab 2012 to showcase music apps
One of the most exciting parts of last year's event was MidemLab, which rapidly became the haunt of music start-ups and hackers (in the best meaning of the word). The organisers are looking for initiatives that will enable music labels and producers to monetise music. Last year's winners include Discovr, Next Big Sound and Shuffler.fm. They got to present their apps or services to the world's music industry and investors.
British company Decibel develop some pretty interesting things using the all-important metadata (check their site at Decibel). They reported getting trials with three major music labels and two major distributors as well as "huge market validation". Although they didn't win, here's last year's winners had to say.
Midem has also announced a radical re-thinking of its pricing, with special artist-friendly prices. See the site for more details. Follow Midem News or catch the regular updates, tips and links on Twitter.