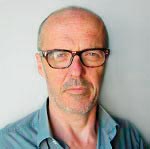 If you landed here, you either signed up for the newsletter, gave me a tip or bought The Cannes Starter Guide.
In either case: thanks!
These are 5 ways to save money when attending Cannes that I put together for the Midem blog. If you're attending the Cannes Film Festival, MIPIM or MIPCOM, you'll find the tips work just as well! I'm making them available to e-mail subscribers as a way of saying thank you.
Saving money in Cannes
I've always said that it is best to attend Cannes' events on a budget than not to attend at all. If this is your first time, it is also best to get your bearings first before deciding to splash out – and remember there is no limit to splashing out in Cannes.
So here are a few tips for squeezing more from your budget when in Cannes.
1. Last-minute flights. Of course, the earlier you book, the cheaper it is. But if you still haven't booked, check the usual sites for deals. Canny travellers will remember that you can connect to Nice airport from places as diverse as Paris, London, Brussels, Basel and Rome (Fiumicino) – and those are just low-cost connections. A surprising number of people also fly into Milan and catch the train (5 hours). Check if Air France is an option for you. Some of the trade fairs in Cannes offer discount vouchers (ask!). I do not recommend flying through Toulon airport. It's cheap but complicated unless you hire a car.
2. Transfers. Lots of choices. Taxis cost €100 or more. So do your first Midem deal by catching the express shuttle bus 210 from terminal 1 to Cannes town hall for just over €22 (about €33 return). Last departure 20.00. Shuttle bus 250 goes to Juan-les-Pins for €11 (€16.5 return). But it's a looooong run. You can also catch the train to Antibes, Cannes and Cannes-la Bocca from Nice St-Augustin station, about 10 minutes by foot from the airport. Note that Sixt now offers airport transfers from Nice airport to Cannes, starting from about €100 (for 2 people). 
3. Last-minute accommodation. At the time of writing, there are still hotels available in the centre of Cannes, and midem's accommodation service offers rooms from €80. If you are really on a budget, the hotels in Juan-les-Pins offer the best value, starting at about €65/night, as does the Pierre & Vacances Cannes Beach in Cannes-La Bocca. Other deals can be had through AirBnB (although there is often a minimum stay). If all else fails, ask to share accommodation with other people attending using Twitter and the #midem, #mipcom or other relevant hashtags.
4. Cheap eats. Menus are posted outside most if not all restaurants. So you know what you are letting yourself in for. The cheaper restaurants can be found between the Palais and the station. There are also cheap eateries along the winding Rue Meynadier in the neighbourhood behind McDonalds. Not exactly glamorous, but good value. Other recommendations: Galette de Marie, 9 rue Bivouac-Napoléon; Cocoon (lunches only), 18 rue Bivouac-Napoléon; and Il Girasole – Da Franco, 14 rue de Constantine for fresh, home-cooked Italian food. The beach restaurants along the Boulevard du Midi (beyond the Radisson Blu) offer great value, but you should catch the n° 7 bus (best) or 8 (one or two stops from the town hall) to get there, as they're just outside the centre. There are also clusters of restaurants on rue Pasteur, rue Rouaze, Place Lamy and rue Marceau.
5. Cheap drinks. We come to Cannes to chat. So expect to spend time over drinks. There are a few options: a hive of activity around Morrison's at 10 rue Teisseire (host of many Midem-off concerts), Ma Nolan's on 22 rue Macé and the area around the station. The other option is to pay full whack in the hotel bars in the hope of meeting people from the majors or bigger tech companies. But this, of course, is not obligatory!
These are some of the most obvious ways to save money when attending Cannes. If you have any you'd like to share or have a specific question you'd like to ask, drop a message below (or stop me in the street if you see me!)
This article had been updated a few times since it was first published. If you have your own tips, do everyone a favour and leave them below.