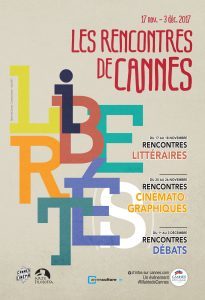 For its 30th edition the Rencontres de Cannes (Cannes Cinema Encounters) – November 20-26 2017 – has chosen to explore the sometimes painful but precious paths of freedom in all its forms: freedom recovered, freedom confiscated, furtive freedom, freedom of the artist, freedom of the press, freedom of expression, truth as freedom, the aspiration to freedom of a generation, … through thematic programming made up of retrospectives, recent films and previews.
A cinema festival with debates
Unlike its bigger sister, this is a cinema festival that focuses very much on getting people to debate what they have just seen. Through talks, encounters and workshop, it aims at making the audiences active participants. The festival is widely recognized for the high level of debate.
Guests this year include Marc Degain, Daniel Prévost, Laurent Delmas, Marie-Josée Nat, Serge Rezvani, Bernard de La Villardiere, Bob Swaim, Arthur Dupont, Gérard Pana and Tcheki Karyo.
Opening night: November 20 2017
The opening night will feature a presentation of the jury, and the movie selection, followed by the avant-première of the movie "La douleur/Pain" by Emmanuel Finkiel based on the book by Marguérite Duras, in his presence.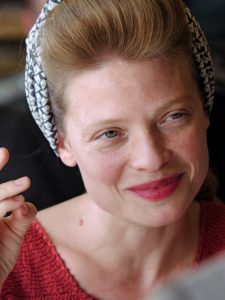 Synopsis: In June 1944, the writer Robert Ahmed, a major figure of the resistance, is arrested and deported. His young wife Marguerite, a writer and resistant, suffers from not having any news, while nonetheless having a secret affair with her comrade Dyonis. She meets a French agent of the Gestapo.
Release scheduled in France for 24 January 2018.
Director and Screenplay: Emmanuel Finkiel, based on the book by Marguerite Duras
Cast: Mélanie Thierry, Benoît Magimel, Benjamin Biolay …
Full details can be found at the Cannes-Cinema website.