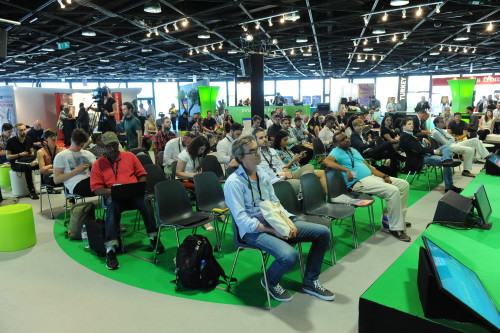 Following on the news that MIPTV was cancelling the physical event comes the news that world's pre-eminent music business event, MIDEM, is also cancelling the physical event. It will stream many of the conferences and roundtables that had been planned.
The news hardly comes as a major surprise, given the number of uncertainties around hosting large events in France right now:
would the health authorities allow it (hard to say, but unlikely)?
would large companies allow their staff to attend (unlikely)?
would travel bans in several countries block people from attending (very likely)?
would all this discourage people from paying and planning to attend (very likely)?
So I would say that the organizers had no choice, really. They are now saying that, "During June 2-5, 2020, wherever customers are in the world, they will be invited to be part of the Midem Digital Edition. This will feature livestreamed keynote sessions, talks and presentations, as well as opportunities for online conversations and speed-meetings between participants".
If I was them, I would slash the entrance fee to attract all the people that are interested in MIDEM but have never attended. They could discover the level of market information they would receive if they attend next year (the 55th anniversary).
But who am I? (The answer is: someone that did marketing for them for a number of years 😉 ).
Online conferences and the MIDEM database
As an old hand at MIDEM, I can safely say that nothing beats the experience of meeting people face-to-face and running into new people – and therefore opportunities – that open new doors.
The trick is now is to try and combine the market knowledge of the online conferences with the MIDEM database. We'll have to wait and see what MIDEM has in store concerning that. Check your e-mail inboxes.
The Cannes Starter Guide
If you signed up for Midem and are wondering how to work the database, I talk about this extensively in the Cannes Starter Guide available from Amazon for about $7 (two coffees in Cannes!).