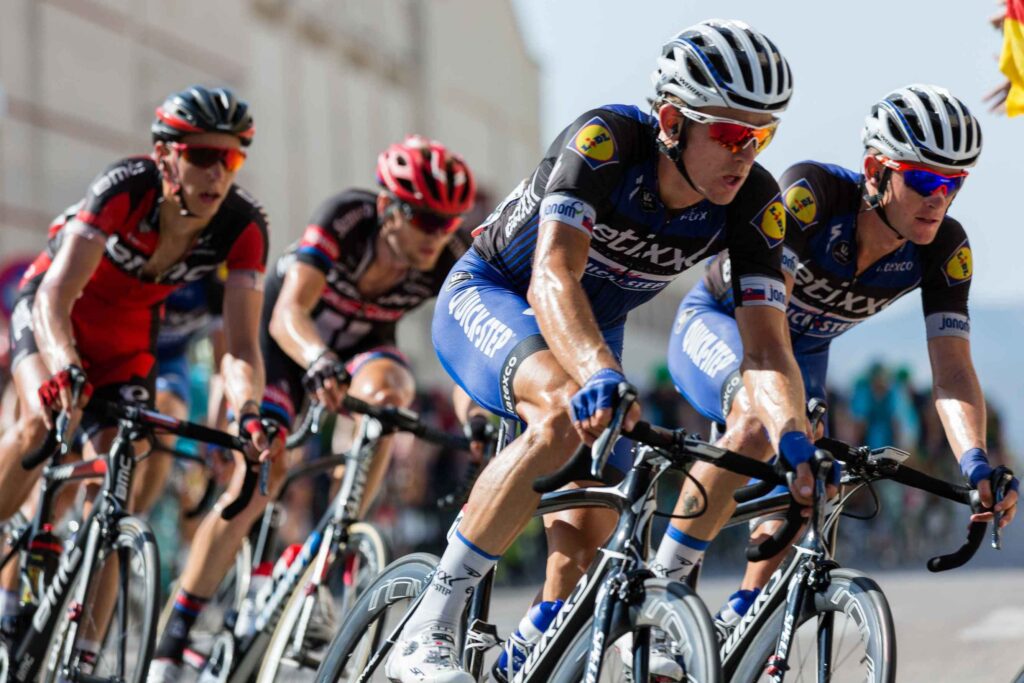 If's a pretty safe bet that for most real-estate professionals getting to MIPIM most often do so by flying there.
But some people take advantage of the trip to do some serious networking. For several years already, a band of British professionals have been arriving via Peloton, a charity that organises a cycle trip from London to Cannes for charity. This year's dates are 8-14 of March 2023 – one day longer than usual in order to reduce the distance covered each day while allowing for more socialising.
When you look at the map, it's quite a run. It also offers some spectacular scenery along the way.
Other groups do something similar:
If you're too late to join the run with them, you can still donate on the groups' various websites. The bigger runs of this nature can generate sums up to €100,000 and even €230,000 for charities. So it is effective.
MIPIM networking by train
Another initiative that is more mundane but also interesting is organising a group booking and getting to MIPIM by train with local colleagues and, presumably, competitors. This year, some 50 property professionals travelled together from Belgium via the high-speed Thalys train. In general, they cite the reduction in carbon emissions as the reason. But there is another very practical reason for travelling this way: your MIPIM starts one day early. You can get some good conversations going over the eight-hour trip. And if you don't network in the train, it's a far easier way to work while travelling than taking a plane from Brussels. The trip was coordinated by the legal firm Simont Braun in 2023.
How about MIPIM 2024?
If you hear of any other initiatives of this nature, let me know and I can include them in a round-up for MIPIM 2024.