Fireworks, dinners and parties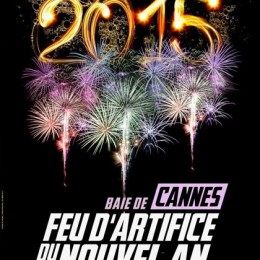 UPDATE: the 2017 suggestions are here
UPDATE: you'll find tips for New Year 2016 right here!
Like every other town in the world, there will be lots of things to choose from in Cannes on December 31, 2014. If you haven't decided what to do yet, here is a quick selection.
For its 18th year, the Lions Club is organising the Reveillon des Stars at the Palais. From €82 per person, you get a red carpet stair treatment, a range of dinner packages, a show from the Blue Night dancers and dancing until dawn with a live band. Bookings:
Ballet overs might opt for Tchaikovsky's Nutcracker, danced by the Yacobson Ballet also at the Palais. price €31-55. Bookings
Still at the Palais, the Marches Club is having a Masquerade Ball with DJ Wyta and other artist. Details: 0760172010.
The newly-renovated JW Marriott is organising a New Year's dinner at €210 per person, with dinner and a room from €265. Details from .
The Cotton Club at the Debouttau restaurant is offering a dinner plus DJ evening at €99. Menu and reservations: Debuttau.
The trendy Bâoli restaurant and club has two menus, at €210 and €320. Details at
The popular New York, New York restaurant, almost opposite the Palais, will have a special menu at €90 per person. Details at .
And don't forget the fireworks!
No matter where you are in Cannes, don't forget the annual New Years Eve firework show that starts at midnight (music from 11pm). You can get good views from the Palais and hotels. Or join the crowd along the Croisette for the traditional bain de foule.
If you have any other ideas, please drop a comment below with details!
Lots of Cannes hotels are booked for the night, but you can still find decent rooms such as the Hotel Ligure from about €140 sharing. Check it out.